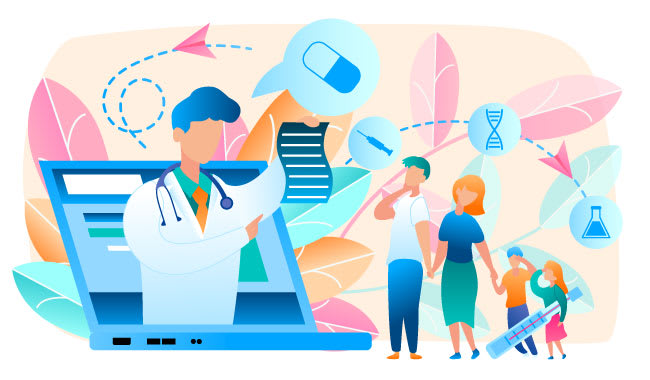 COVID-19
Iredell Primary Care follows all safety protocols for COVID-19.
Masks are required at our facility for patients, visitors and staff. If you are medically unable to wear a mask, you are encouraged to call our office prior to your scheduled time to let us know so we can assist you in adapting your appointment to a telehealth or car-side visit.
We can treat patients over the phone or through video. Car-side visits allow a patient to remain in their vehicle for their appointment.
Call 980.435.0406 to schedule your visit.
Anthony Elkins, DO
Dr. Anthony Elkins is a board-certified family physician who also provides specialty consultations in sports medicine, musculoskeletal medicine, and osteopathic manipulative treatment. Dr. Elkins chose the family medicine specialty because he enjoys caring for patients of all ages and developing long-term relationships with patients and their families.
Our Services
Iredell Primary Care offers services to patients of all ages, including the following:
Family medicine care for patients of all ages: infants to seniors.
Same-day sick visits available for illness, injuries, and urgencies
Annual physicals, well child visits, Medicare annual wellness visits
Women's care, including annual gynecology screenings, and contraception
Screening Tests
Illness isn't the only reason to see a doctor. In fact, preventive care while you're healthy can help reduce your risk of getting sick to begin with.
Regular screenings can help you avoid some of the biggest threats to your health and catch diseases in early stages, when treatment is often most effective.
New patients welcome.
Same day sick appointments available.
Meet Dr. Elkins
Dr. Tony Elkins shares his background and why he wants patients to think of him as their first stop for medical care.
Osteopathic Medicine
Dr. Elkins describes how he cares for patients as an osteopathic physician and the treatment of sports injuries.
Iredell Primary Care
114 Gateway Boulevard, Suite B
Mooresville, NC 28117
Phone:
980.435.0406
Fax:
980.435.0409
Anthony Elkins, DO
Iredell Physician Network
Office Hours:
Monday, Tuesday, Thursday & Friday
8:00 AM - 5:00 PM
Wednesday
8:00 AM - 12:00 PM


Driving
Directions

to Iredell Primary Care